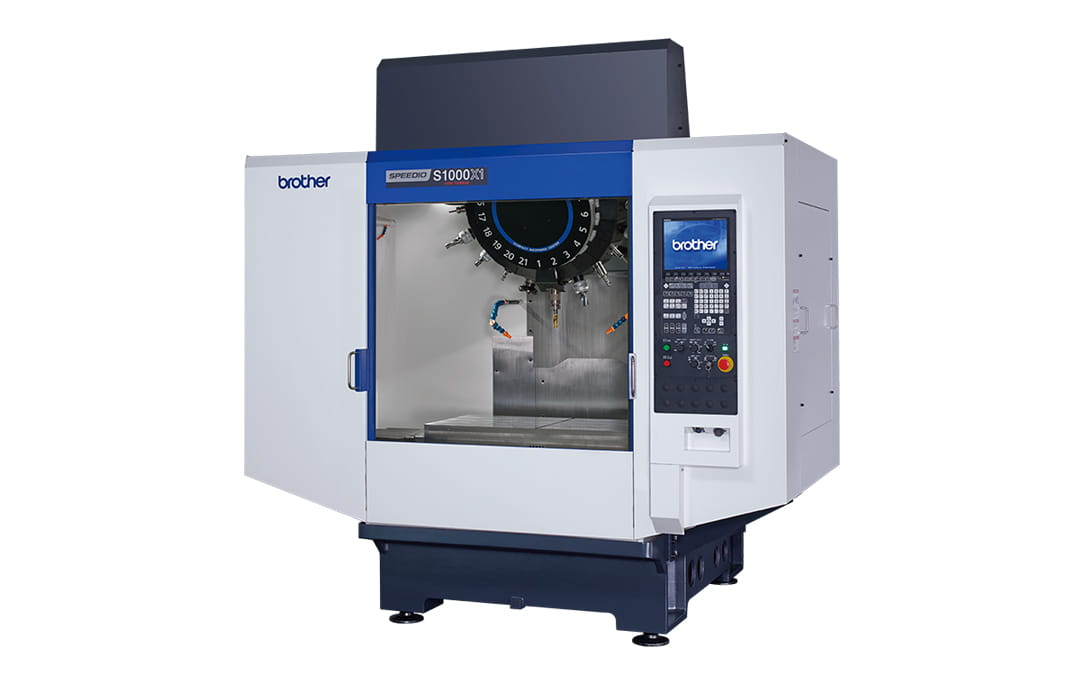 "Machining larger workpieces using #30 machine"
The release of the S1000X1 machining center sees an override in the conventional machining areas of #30 machines.
Continuing in the spirit of overwhelming high productivity,
the machine will launch a challenge to new machining areas,
boosting our "Brother also in this process" concept.
Sufficient travels and table size
Mounting large jigs possible
Simultaneous operation control
Fast acceleration/deceleration spindle
Highly-responsive servomotor
Roof shape telescopic cover
High environmental performance
High environmental performance
Customer Successes
Introduction of Customer Success Stories.
Customer considering purchase / Support Information
Machine Tools lineup
Compact machining center SPEEDIO
Multi-Tasking Machine SPEEDIO