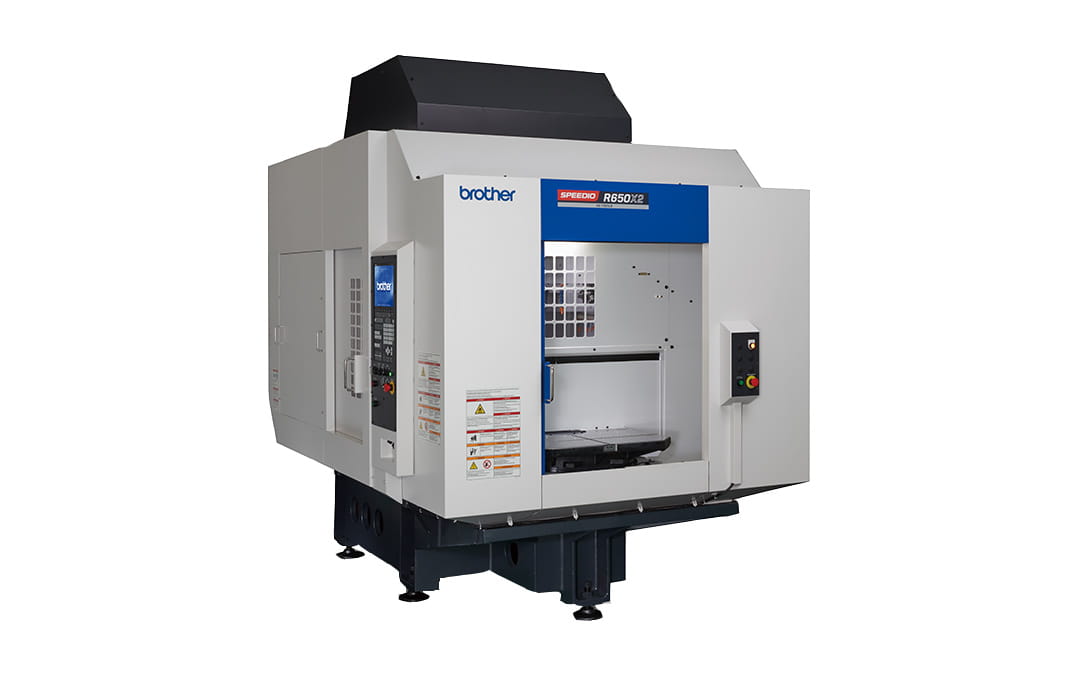 Equipped with SPEEDIO's Largest Tool Magazine!
Large Jig Mountable Pallet Changer Machine
Enlargement of Machining Area
The QT (Quick Turn) table is Brother's original turn table type high-speed 2-face pallet changer. High-speed pallet change is enabled by avoiding lift-up operation while achieving high reliability through a sealed structure. Workpieces on one pallet can be changed while machining workpieces on the other pallet. Therefore, waste in workpiece change time is eliminated, enabling nonstop machining.
The turning diameter and the table size have been increased, enabling the mounting of large jigs. In particular, this makes mounting a trunnion jig using a rotary table easier.
Expandability
To enable the mounting of much larger jigs, two options are available: a low-floor table option that increases the jig height and a turning diameter enlargement option that increases the turning diameter to 1,300 mm. The loading capacity can also be increased to 300 kg (one face).
*: The parameter must be changed.
Quest for High Performance
High Reliability and Environmental Performance
Environmental performance
Customer Successes
Introduction of Customer Success Stories.
Customer considering purchase / Support Information
Machine Tools lineup
Compact machining center SPEEDIO
Multi-Tasking Machine SPEEDIO