Douwa Kougyou Corporation
Making a breathtaking leap in machining complex shaped parts for commercial vehicles
Douwa Kougyou Corporation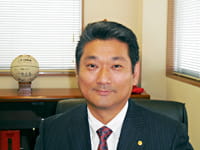 As a subcontractor of Isuzu Motors Limited, Douwa Kougyou Corporation (Tochigi Pref., Mr. Akihiro Oka, President) is engaged in machining parts for commercial vehicles, such as trucks. The machining expertise the company has acquired over the 65 years since its establishment is unrivaled, and remains ahead of competitors.
Akihiro Oka is the second president of Douwa Kougyou. He took over the management of the company in 2009 from Sueaki Oka, his father and the founder of the company. Although Akihiro Oka is a liberal arts graduate, he devotes himself to achieving stable management, including enhancement of the management system, fully leveraging his knowledge of business administration.
"As the company is blessed with talented engineering staff, I can focus on the management." Approximately 140 employees work at the Tochigi Plant where the headquarters are located. In addition to this, approximately 30 employees work at the Niigata Plant. A total of about 500 machining items includes engine parts such as a flywheel housing, gear case, manifold and engine foot, transmission parts such as a shift arm and shift block, and mechanical parts such as a trunnion bracket, spring sheet, trunnion shaft and side plate. The monthly production volume is 10,000 pieces at maximum production, although this varies depending on the parts. That is high-mix medium-volume production in contrast to the parts for passenger vehicles.
"Compact, yet Powerful" 52 Brother Compact Machining Centers
Among more than 150 machine tools running at Douwa Kougyou, 52 of Brother's compact, #30 taper spindle machining centers play a leading role. In the wake of the purchase of 10 machines from Brother in the late 1980's, they have added more Brother machines, and these are generally used for machining small transmission parts and suspension parts.
"Brother has always been the top as a manufacturer of compact machines, although we've changed manufacturers for large and medium machines."
Plant 2, completed in 2006, is essentially a Brother machine shop. A new line added three years ago is composed of three TC-R2Bs (with pallet changer). These machines, with appropriately devised jigs, handle three processes for cast products where six machines were previously required. The S500X1 installed at their premises in August 2014 is a high-torque machine that Brother is very proud of, featuring 90Nm momentary maximum torque.
"The S500X1 provides performance equivalent to a higher ranked class, which we expected. The variation of the line design has expanded."
Although the TC-S2DN-0 is a #30 machine, it has a table comparable to that of a #50 machine. So they replaced the machining centers from other manufacturers' with Brother machining centers. President Oka says, with a pleased look, "Brother always stays true to the Compact yet Powerful concept."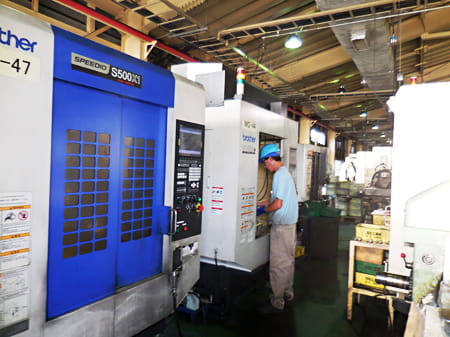 Why do they choose Brother? The answer is clear. "No failure, user-friendly, easy-to-operate, and fast machining"
Most parts produced by Douwa Kougyou have complex shapes. Competitors tend to be reluctant to produce these, as clamping such parts is difficult. Therefore, Douwa Kougyou undertakes machining for almost all large transmission parts for Isuzu.
The introduction of robots is one of their current challenges. Although some robots are presently used for high-frequency hardening, handling of heavy objects etc. from the viewpoint of work safety, they plan to introduce more robots into the production lines to reduce labor.
Truck manufacturers, however, have begun to shift their domestic production overseas. President Oka says, "We must consider the possibility of a decrease in order volume in the future. That's why we have to tackle more difficult parts machining to survive."
Douwa Kougyou kicked off the TPM activities in April this year, and began to address the improvement of productivity and quality, and the reduction of lead time with the participation of all employees. President Oka looks further into the future, with "manufacturing that can contribute to the society" in mind, and aiming to create a work environment where each and every employee can happily work in comfort.
*:

This article is issued with permission of The Shoukei Kikai Shimbun.
Copyright of text and photos belong to the Shoukei Kikai Shinbun.
Editing and reprinting this article is prohibited.
Products introduced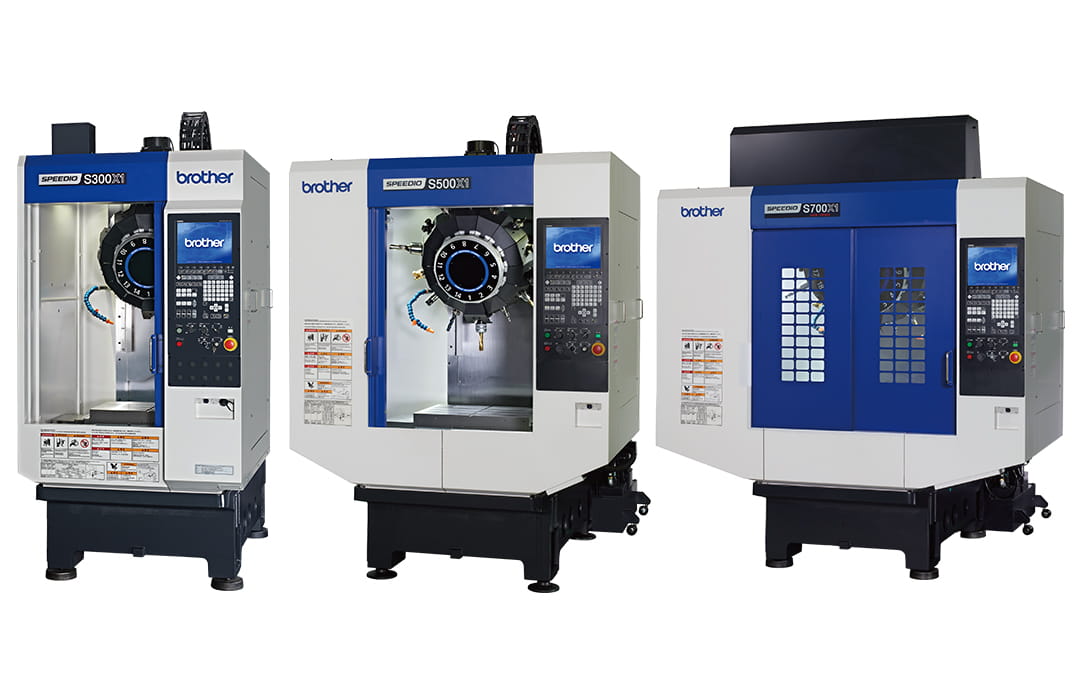 S700X1/S500X1/S300X1
The SPEEDIO maximizes productive efficiency improvement of mass-production parts such as automobile, motorcycle and information technology.
Customer considering purchase / Support Information
Machine Tools lineup
Compact machining center SPEEDIO
Multi-Tasking Machine SPEEDIO