SPEEDIO
M300X3 / M200X3
Features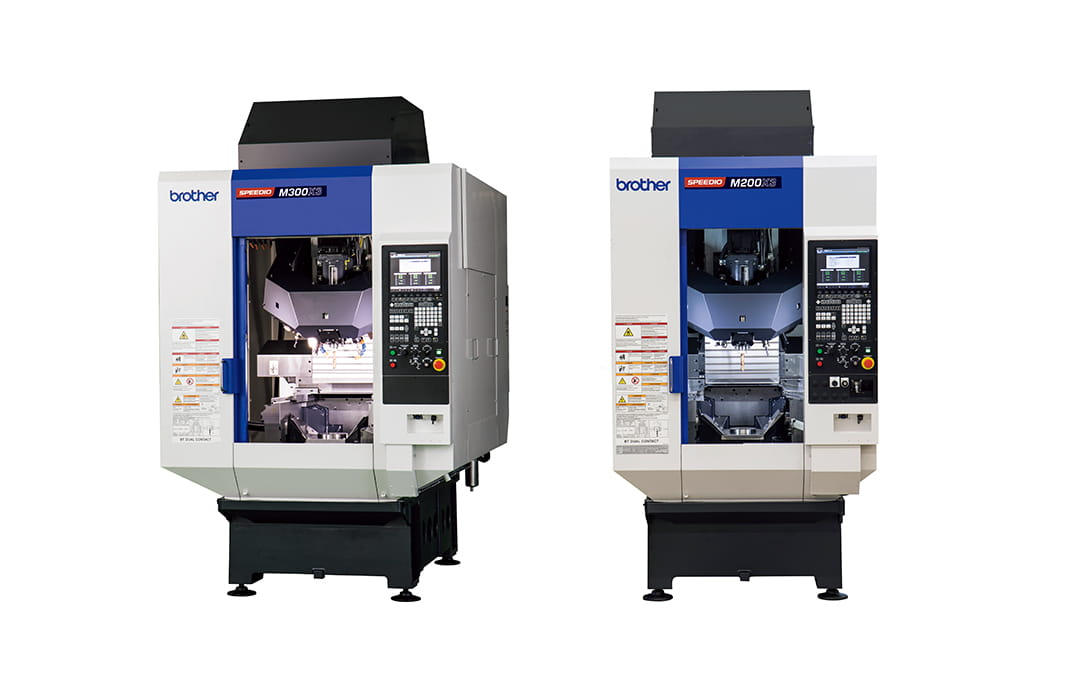 The compact multi-tasking machines, equipped with turning and tilt axes, enable turning and machining processes through one-time chucking.
Two new models have been added that can handle larger workpieces and with an option to install a manpower reduction unit.
Effects of Mass Production Type Complex Machining
Process integration in one machine
Machine Structure that Achieves Complex Machining
The machine has an original design, including the magazine structure, that keeps the machine compact while maintaining the rigidity of each axis and the balance of rigidity.
Fast acceleration / deceleration spindle
High-speed synchronized tapping
Loading system for manpower reduction (M200X3)
Reliability and Operability
Reliability
Chip discharge performance and handling capability have been improved along with the expansion of the machine area.
In addition, the machine is equipped with functions to improve reliability, such as chip shower and air-assisted tool washing.

Center trough structure
Tank with cyclone filter (special option for CTS)
Customer Successes
Introduction of Customer Success Stories.
Customer considering purchase
Support Information
Machine Tools lineup
Compact machining center SPEEDIO