SPEEDIO
W1000Xd1
Features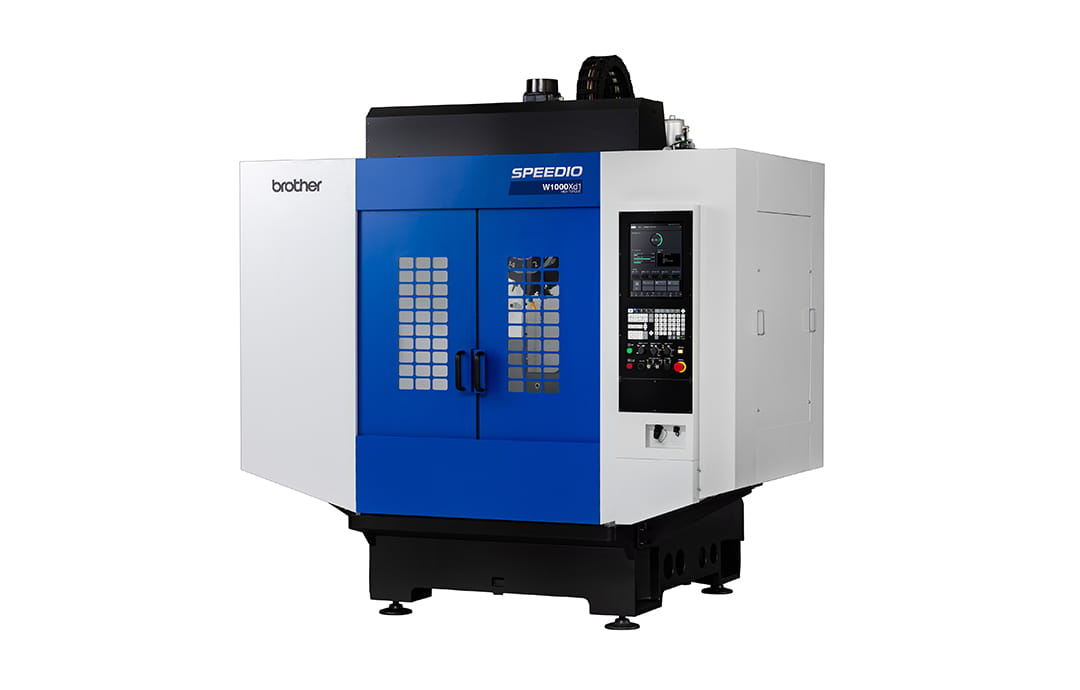 "Machining larger workpieces using #30 machine" The release of the W1000Xd1 machining center sees an override in the conventional machining areas of #30 machines.
Equipped with new NC controller
Equipped with new "CNC-D00 controller"
Enhanced usability with 15-inch LCD touch panel
Intuitive operation is possible with new support apps and vertical touch panel screen.
Relevant functions are grouped according to purpose, such as setup and machining, leading to efficient operation.
Production and operation states are visualized, allowing faster understanding.
The new NC controller further improves work efficiency in pursuit of higher productivity.
Achieved unprecedented large machining area to accommodate
a variety of machining from small to large workpieces
The wide machining area can accommodate constantly varying onsite needs, such as large workpiece machining, long-hour multi-part machining of small parts, multi-product small-volume production with various jigs placed side by side, which enhances the plantwide flexibility.
Ample travels and table size
Flexibly applicable to various types of machining
Demonstrates high productivity utilizing lightweight and low inertia features of #30 machines and original NC controller
High speed, high acceleration, and high responsiveness have been the aim of machine/controller integrated development, and any wasted motion and time has been thoroughly eliminated to drive machine performance to the fullest and achieve high productivity.
Simultaneous operation control
Provides broad cutting performance from high-speed and highly efficient machining to heavy-duty machining
High rigidity based on a special design and use of a high-torque spindle motor achieve stable machining while demonstrating high machining capability.
Compatible with 7 MPa high-pressure CTS (optional)
High-power spindle motor
A spindle motor with high torque in the medium- and high-speed range is used to achieve high-speed and highly efficient machining. The machine with high-torque spec. (optional) greatly improves the torque in the low-speed range, and demonstrates its abilities in heavy-duty steel machining.
Customer Successes
Introduction of Customer Success Stories.
Customer considering purchase
Support Information
Machine Tools lineup
Compact machining center SPEEDIO
Multi-Tasking Machine SPEEDIO