SPEEDIO
S700X2 / S500X2 / S300X2
Features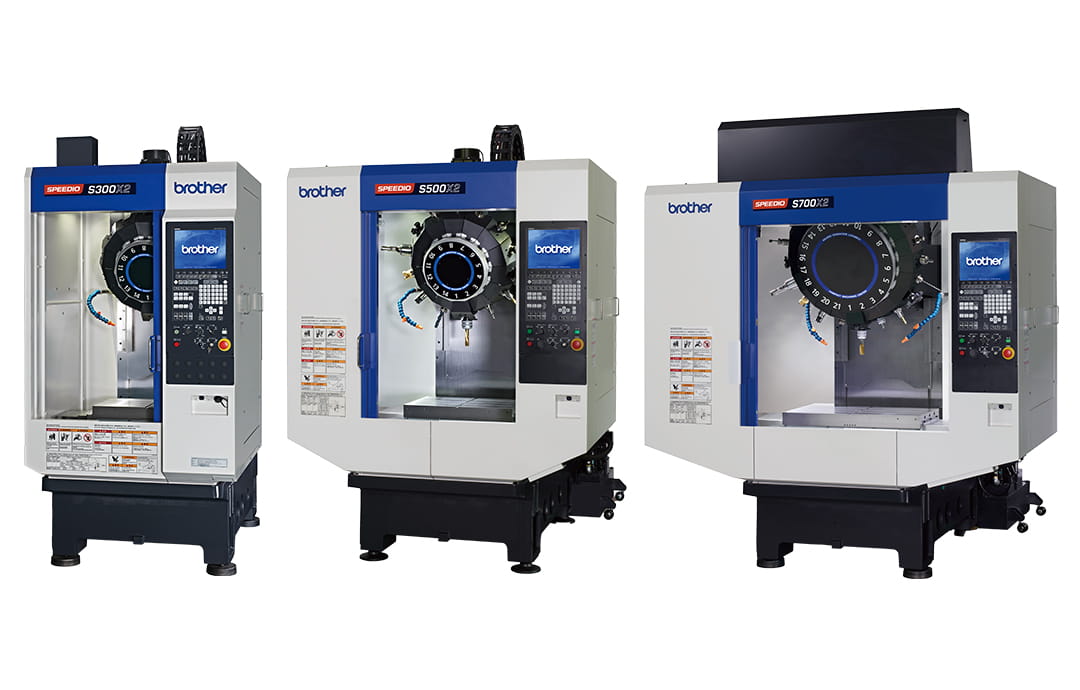 The SPEEDIO maximizes productive efficiency improvement of mass-production parts such as automobile, motorcycle and information technology.
Achievement of high acceleration and high responsiveness through machine/controller integrated development and complete elimination of wasted operation and wasted time enable the machine to fully demonstrate its abilities, resulting in high productivity.
Pursuit of high productivity
Highly-responsive servomotor
Simultaneous operation control
High Machining Capabilities
Improved machine rigidity, diverse spindle motors, and high performance and a highly functional NC controller ensure a broad range of machining, from high-speed machining to heavy-duty machining.
High-speed three-dimensional machining
In addition to the high-speed spindle specications, high-speed and highly accurate three-dimensional machining has been achieved by Brother's original three-dimensional machining control equipped with a 200-block look-ahead function and smooth path offset function.
Operability and Reliability
Functions of Brother's original usability-focused controller "CNC-C00 Series" have been further enhanced to make it more user-friendly.
Operability
Equipped with tool monitoring functions
ATC monitoring
Waveform output to memory card
Simple setting of high accuracy mode
PLC function
Reliability
Reliability has been improved by implementing various improvements to prevent accumulation of chips and entry of coolant mist that can cause machine stoppage.
Customer Success
Introduction of Customer Success Stories.
Customer considering purchase
Support Information
Machine Tools lineup
Compact machining center SPEEDIO
Multi-Tasking Machine SPEEDIO