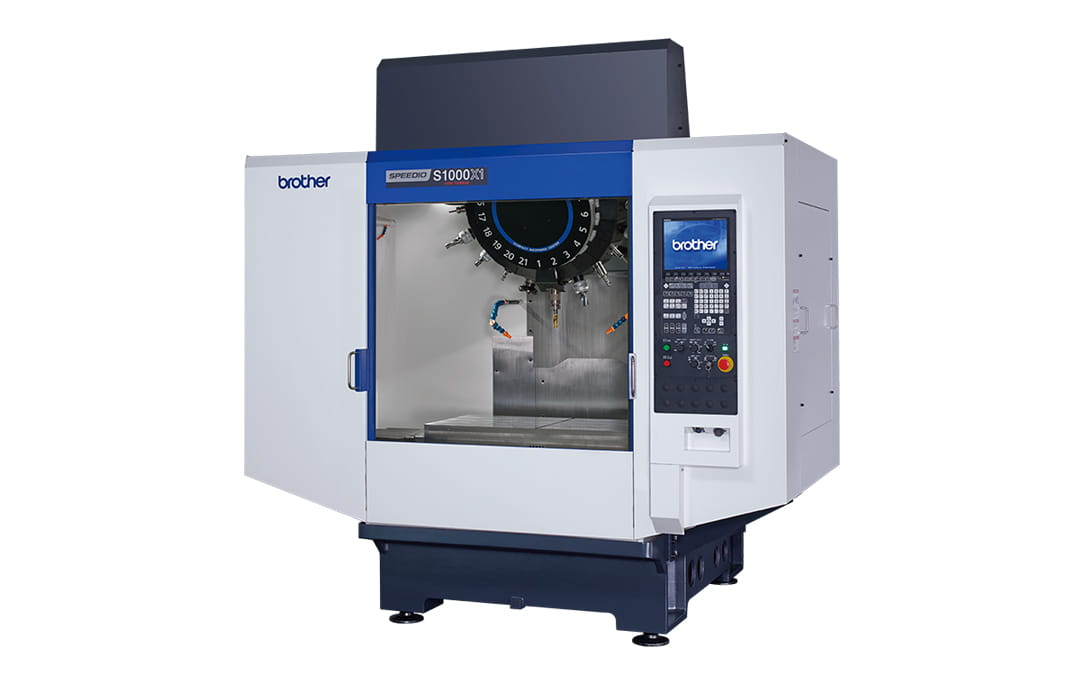 "Mecanización de piezas de trabajo más grandes con la máquina n.° 30"
El lanzamiento del centro de mecanización S1000X1 experimenta una supresión en las áreas de mecanización convencionales de las máquinas n.° 30.
Product points
Specifications
item
S1000X1
Max. spindle speed
10,000min-1
10,000min-1 high-torque(Optional)
16,000min-1 (Optional)
Travels
X:1,000mm Y:500mm Z:300mm
Tool storage capacity
14pcs./21pcs.
Rapid traverse rate (XYZ-area)
50m/min × 50m/min × 56m/min
Required floor space
2,410mm × 2,442mm
BT dual contact spindle (BIG-PLUS)
Optional
Coolant Through Spindle (CTS)
Optional
Video del producto
Machining example
For machining industries in Automotive parts, Motor cycle parts, Information Technology parts.
Historias de éxito de clientes
Introduction of Customer Success Stories.
Historias de éxito de clientes Lista

Clientes con intención de compra / Información de soporte
Descarga de catálogos

Guía de productos punteros y descarga de catálogos.

Distribuidores - Contactos para reparaciones

Contact for product repair of maintenance.

Contactos - Información de productos

Contactos para información, desarrollo o uso de productos, y oficinas de ventas regionales.
Máquinas-herramienta lineup
Compact machining center SPEEDIO